A SPECIAL DUMPLING FESTIVAL CELEBRATION CUM PREMIUM FERRY RIDE
6 May 2022
Dear Members
A SPECIAL DUMPLING FESTIVAL CELEBRATION CUM PREMIUM FERRY RIDE
Our Association will organise a special Dumpling Festival Celebration cum Premium Ferry Ride for its Life members at $109 per set of tickets (2 pax) on Saturday, 28 May 2022. Each Life Member is entitled to purchase only 1 set of tickets (2 pax) at a subsidised rate of $69, the Life member must personally participate in the tour. The itinerary is as per the tour leaflet attached.
Due to limited vacancies, registration will be on a first-come-first-served basis. Interested Life Members are encourage to register by Wednesday, 18 May 2022.
Members will get to know more about Qu Yuan (origin of the Dragon Boat /Dumpling Festival) and stories of Kusu Island from the tour guide while enjoying dumplings and fellowship with members. The tour also includes a sumptuous seafood lunch.
Please call our secretariat at 6223 0739 for further details.
Thank you.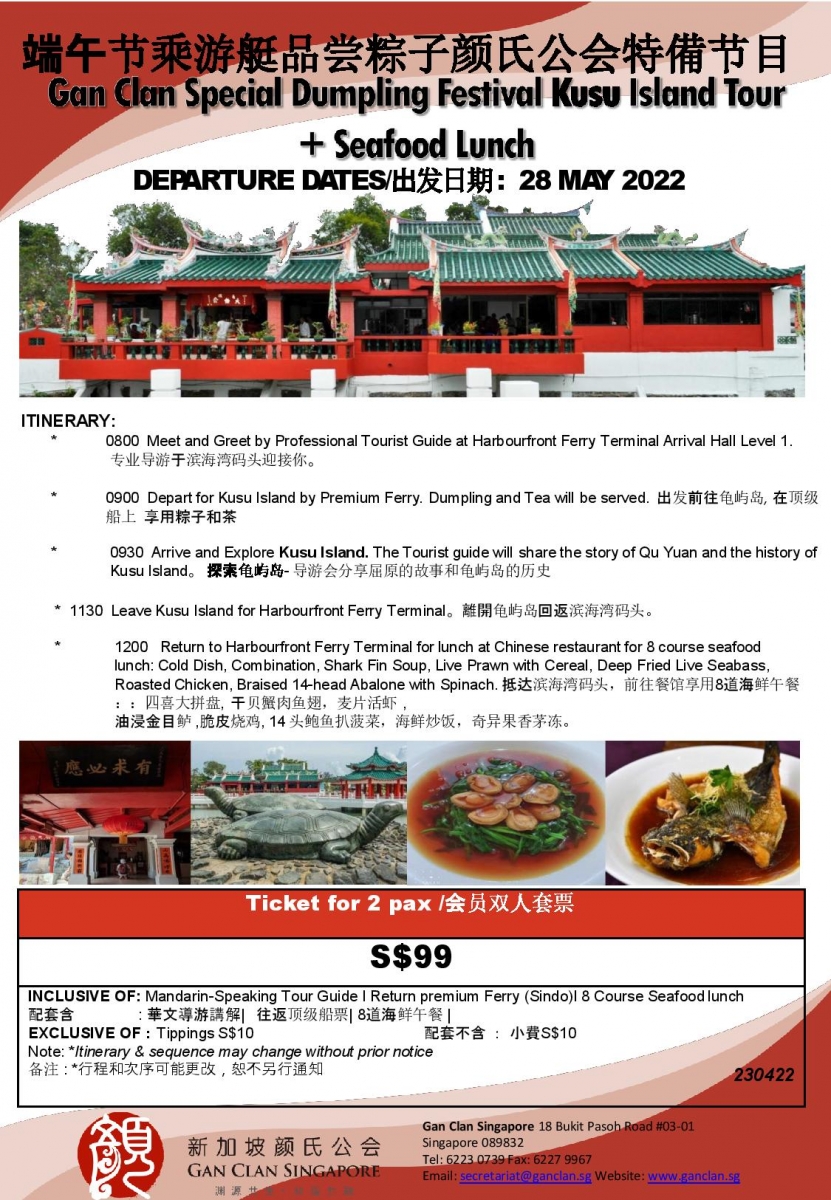 Yours sincerely
Gan Beng Chiong
Honorary Secretary
Gan Clan Singapore