Invitation to Children's Season 2017
Dear clansmen,
Invitation to Children's Season 2017
Since joining the Museum Roundtable chaired by the National Heritage Board, this is the second time that Gan Heritage Centre joins the Children's Season 2017.


In conjunction with the Children's Season 2017, we enthusiastically welcome you to join the educational programmes at the Gan Heritage Centre Open House! Activities around the theme "Chinese Culture in Dramas" include exhibition guided tour, introduction of the differences between Chinese and English kinship terms; through "The wee Question Mark and the Adventurer" performed by the Theatre Practice, kids can find courage and discover why we should never stop asking why. They can also unleash their potential by joining the Speech & Drama Workshop centre on the theme about Confucius's travel to different States, or learning how to write Yan style calligraphy.
Details of the programmes are as follows:
Date: 3 June 2017 (Saturday)
Time: 1:00pm – 5:00pm
Venue: Gan Heritage Centre, level 3


Admission is free.
Should you have any queries or interest in attending the programmes, please contact our secretariat at 62230739 or email to [email protected].
For more details, please visit the following website: http://www.museums.com.sg/cs17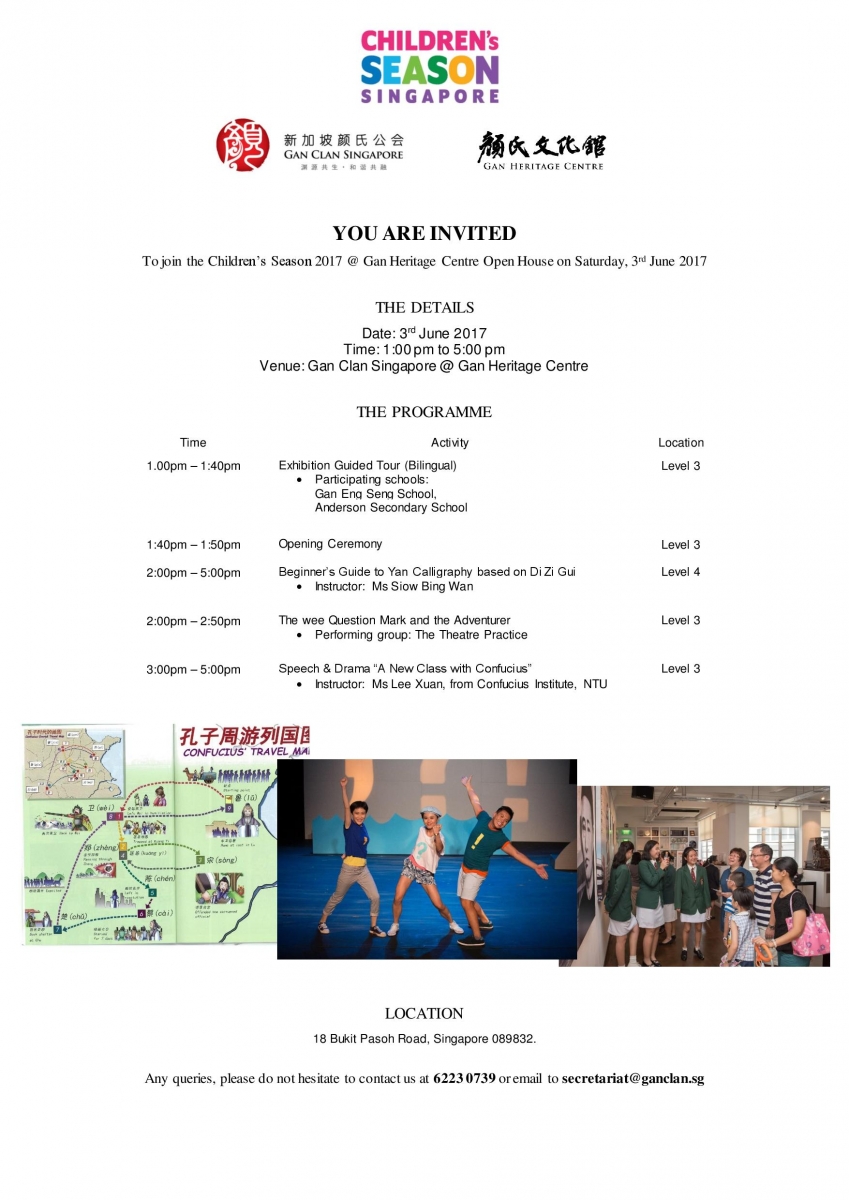 Yours Sincerely,
Gan Ee Bee
Vice Honorary Secretary, Gan Clan Singapore
Chairman, Heritage Centre Management Committee
Centre Director, Gan Heritage Centre